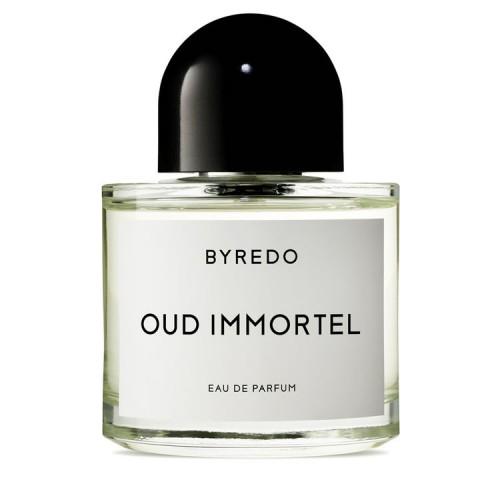 Byredo Oud Immortal Edp Decant/Samples
Regular price
Rs. 799.00
/
---
Shipped Via Bluedart/Delhivery
Need Advice ? Whatsapp Us +91 8904117098
In stock, ready to ship

Inventory on the way
Oud is often thought of as dark, brooding and mysterious. Even the way it comes into the world has a whiff of drama about it: When the Aquilaria tree is infected by a mold, it secretes a protective resin which eventually becomes the precious, fragrant oud wood note. 
But Byredo's Oud Immortel bucks the trend and puts a smoky, earthy oud accord in the background, even though its name has top billing. It opens with a gourmand vanillic lemon accord, which contrasts with an earthy, herbaceous base of tobacco leaves, moss, patchouli and papyrus. This base cuts the sweetness with a mysterious dryness, making the scent edgier than sweet scents usually are. And, although it's not listed, it would make sense if the immortel flower, both savory and syrupy sweet, were romping around in Oud Immortel.
Oud Immortel's lemon scent is courtesy of Limoncello, the aromatic citrus-fruity, candied Italian digestif, the major key personality to the oud's minor key. In the background, the slightly medicinal, camphory vibe from patchouli allows a brighter, happier, fruitier character to speak, accented with warming spices of cardamom. 
Smoke and mystery combine with sweetness and warmth to create a paradoxical fragrance both friendly and mysterious. Oud Immortel invites you in with candied lemon and cardamom, and then leaves you entranced with its smoky tobacco leaves, sheer oud accord, and moss.
Oud Immortel  Notes
Limoncello, incense, cardamom, patchouli, papyrus, Brazilian rosewood, tobacco leaves, moss